---
Crime, Criminal Law
---
AITKEN WHYTE LAWYERS BRISBANE
CRIMINAL DEFENCE LAWYERS AND SOLICITORS FOR BRISBANE, QUEENSLAND
Crime Lawyers – Criminal Defense Lawyers
Aitken Whyte Lawyers provide a complete service for all criminal defence matters and crime in Brisbane and South East Queensland and including matters funded by Legal Aid Queensland. While not exhaustive, our law firm of dedicated and experienced criminal defence solicitors provide a full range of crime defence including drugs charges, crimes against the person, property related offences, white collar crime including Centrelink fraud charges and other Commonwealth Criminal Code offences, sex crimes, task force Argos arrests, violent crimes and other police charges.
Being arrested or accused of a crime can be particularly traumatic for the most part as it will involve police, investigations, processes and procedures that are not a regular part of most people's daily lives. The criminal justice system and those involved can be threatening and confusing. The prospect of being prosecuted, fines, a criminal record and the potential of imprisonment are not matters that can be taken lightly. Aitken Whyte Lawyers in Brisbane can advise you in all respects from start to finish and of your rights and obligations.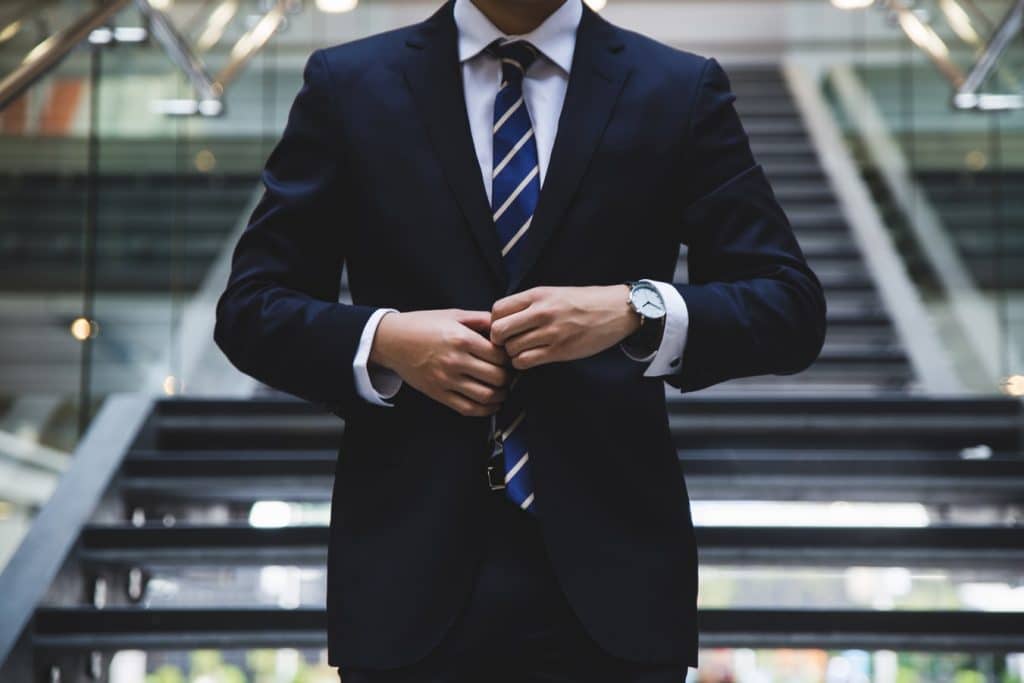 'Results'
Aitken Whyte Lawyers' aim is to obtain the best outcome possible in the criminal matter you are facing. We can be trusted with your information and freedom and our approach towards all legal matters is focused on achieving results.
When faced with criminal charges, trying to find a lawyer, quickly, is generally a first thought. People who have been recently arrested need to talk to a lawyer as soon as possible. The most urgent priority is often getting a lawyer to help arrange bail and provide some information about what's to come in the days ahead. Aitken Whyte Lawyers can assist you with the full range of criminal offences and can represent you at police stations and in court and will handle your matter form start to finish. We accept matters that are funded by legal aid and can help you in making the application for funding if appropriate.
'Experts'
We have access to experts who can assist you in your defence, such as barristers, senior counsel and consultants. Finding the right team is important in what is usually one of the most stressful times of your life and we will make sure that those people are there to provide the specialist and professional services you are need.
'Queensland police'
There is a right instilled in our justice system to remain silent and not to incriminate oneself. Police can generally ask you to provide your name and address if they consider that you have broken the law. In drug matters you are also obliged to give your date and place of birth and there are wide ranging powers available if the matter is a traffic related offence. The police should caution you that an offence is being committed if certain information is not correct or not provided.
It is usually a good idea not to offer any other information at preliminary stages of questioning, but rather, find out what information the police are looking for and then contact us to discuss your options, rights and how best to proceed. You can expect that anything you say to the police will be used by them and quite often recorded, even if you are only talking to them on the street. If you don't want to answer any questions but don't know if you have the right to refuse, then ask to see a lawyer for advice first.
Unless you are under arrest, you don't need to go to a police station. You don't need to provide a statement and more than likely, despite what you are told, it will not assist your position.
Police in certain circumstances have powers to take fingerprints, photographs and DNA samples from persons charged with certain criminal offences. It will depend on the particular charge and if in doubt, ask to see a lawyer. The police themselves are not able to give you legal advice.
'Going to Court – which Court?'
You have to go to Court if you are arrested and given a Bench Charge Sheet, if you are given a Notice to Appear or a Summons. All people over 17 who are charged with a crime will have to go to Court. If you don't turn up when you are meant to, a warrant will be issued for your arrest.
The first step for offences in Queensland is appearing in the Magistrates' Courts. All matters whether they are finally dealt with by a Magistrate first appear in a Magistrates' Court. If pleading guilty to the offence you have been charged with then, it might be that you can have your matter dealt with finally on the very first appearance in Court. That is the case for more than 90% of criminal matters dealt with by the Queensland Court system. For more serious offences however, it might be that even if you want to plead guilty to the offence, it has to be dealt with by the District or Supreme Court. There might also be some preparation that should be undertaken to present your matter on sentencing that means that an adjournment is necessary or to take time to make submissions to the prosecution to consider some aspect of the matter.
If you want to defend the charges that have been laid against you, then the Magistrates' Court can be asked on that first occasion to have the matter listed for a summary hearing if the Court has jurisdiction to entertain the matter, or alternatively, start in process the procedures to have the matter moved to the District or Supreme Court as the case may be, which might include first proceeding through a committal hearing. The main difference between trials heard in the Magistrates' Court compared with trials heard in the District or Supreme Courts, is that a Magistrate alone decides your guilt or innocence and then sentences you (if guilty), whereas there is a Judge and Jury in the higher courts. Juries are panels of the public who decide questions of fact and the Judges (or Justice as they are referred to in the Supreme Court) decide questions of law and impose sentences on those found guilty.
Committal hearings are also heard in the Magistrates' Courts. Their purpose is to decide, not whether you are guilty or not, but whether there is enough evidence to be put to a Judge and jury.
Aitken Whyte Lawyers can advise you of the various steps involved, which court or courts have jurisdiction to hear your matter or sentence you and the pros and cons of taking different steps and having the charges heard in either the Magistrates' Courts or a higher Court. Representation at an early stage is vitally important so that you are aware of your rights and the benefits that might apply to your matter. In all cases, if pleading guilty, the Courts will take that into account in sentencing and a lighter sentence will be imposed because of that.
If you are in doubt as to whether you should plead guilty or not guilty, then it is important that you contact us at an early stage and if need be, obtain an adjournment from the court to obtain legal advice.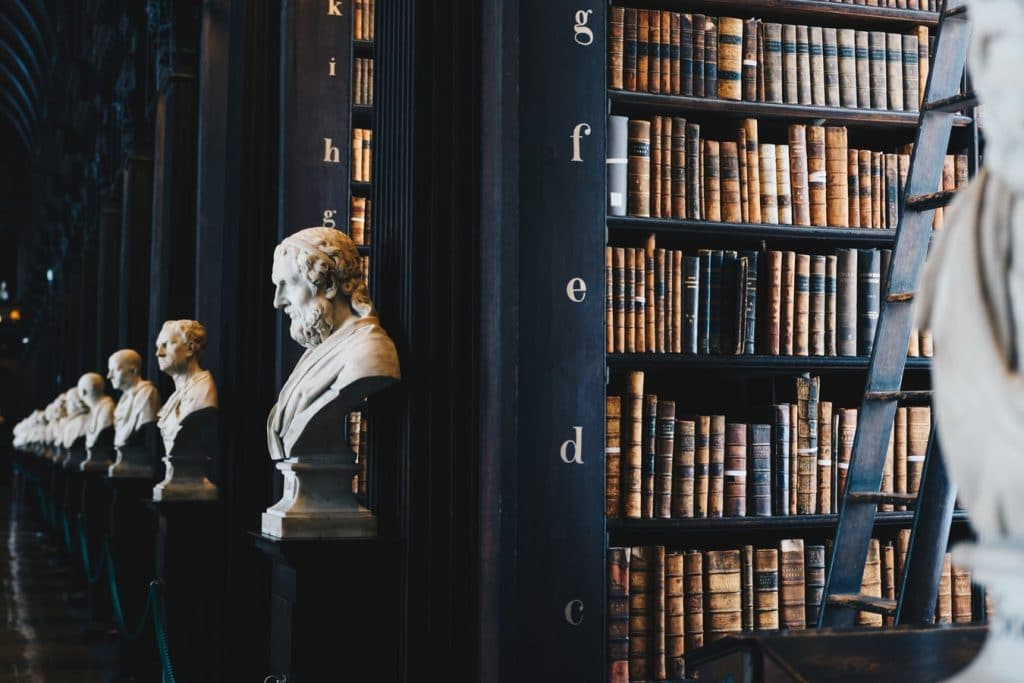 Sentencing
The role of a solicitor acting for a client on the sentencing of a matter is to prepare and present submissions to the court about the client and the circumstances of the case. The aim of the submissions is to ensure that the client obtains the most lenient and most appropriate sentence available.
In sentencing offenders the court must take into account a number of governing principles such as the need to punish the offender, the need to deter the offender and others from committing the offence, the need to rehabilitate the offender and the need to protect the community. Although the court is bound to take these factors into consideration, ultimately the court exercises its discretions in determining what sentence is imposed.
Prior to appearing on your behalf for sentencing we will ask you to provide us with as much information as possible. In determining what sentence to impose the court will have regard to;
The maximum penalty that can be imposed.
The nature of the offence and the seriousness of the offence.
Whether or not the offence involved violence.
The offenders, age, character and intellectual capacity.
The offender's cooperation with law enforcement agencies and any assistance given to law enforcement agencies.
Therefore it is important that the court is informed of all of the relevant circumstances. There are a wide variety of sentencing options available to the Court. Please find listed here some of the sentencing options available to the court.
Imprisonment
A sentence of imprisonment is a last resort for the court. A sentence that allows the offender to stay in the community is preferable. Nevertheless imprisonment is a sentencing option which is available. Imprisonment will often be imposed in cases involving serious crimes or a repeat offender who has a long criminal history.
Suspended Sentences
On being sentenced to imprisonment the court may decided to suspend the sentence. This often occurs in circumstances where the court feels as though a sentence of imprisonment is appropriate however they are willing to give the offender one more chance. On imposing a suspended sentence the court will sentence the offender to a term of imprisonment however this sentence will be suspended thus the offender will not be sent to prison. Rather during the sentence operational period the offender must not commit another offence punishable by imprisonment. A suspended sentence can only be imposed when the term of imprisonment is less than 5 years.
Probation
The court may make a Probation Order which states that the offender does not commit another offence, that they must report to the corrections officer and that the offender must take part in counselling or other specified programs. A term of probation can be imposed for a period of no less than 6 months and no more than three years.
If probation is a suitable sentencing option in your case, prior to being sentences we will organise an appointment for you with a court liaison from Community Corrections prior to the matter coming before the court for sentence. The court liaison will assess your suitability for the program and will attend court to confirm their view with the court.
Community Service
A community service order involves performing work within the community as directed by a corrective service officer. The court may make a community services ordered for a minimum of 40 hours and a maximum of 240 hours. The community service must be completed within 1 year from the making of the order.
Fines
A fine is the most common sanction imposed by the Courts. An offender may be fined in addition to or instead of any other sentence. The maximum fine which can be imposed is often determined by the type of offence which has been committed. In imposing the fine the court will have regard to the offender financial circumstances and their ability to pay the fine.
Restitution and compensation
It is common for the court to impose restitution or compensation order in situations where the offender has committed a crime against a person or property. An offender may be ordered to pay compensation to the victim for any loss or destruction or damage caused or alternatively for any personal injury suffered by the victim.
Good Behaviour Bond
The court may release an offender without conviction on the condition the offender be of good behaviour and appear before the court if required for the entire term of the bond. This will only be imposed in the least serious of cases.
Non Recording Of Convictions
In cases where a term of imprisonment is not imposed the court has the discretion to decide whether or not to record a conviction. If a conviction is not record you will not have a criminal record. We will make submission to the court as to why a conviction should not be recorded in your particular case. Although no conviction may be recorded, the court will still imposes a sentence which you will have to comply with for example the payment of a fine or restitution.
Call Aitken Whyte Lawyers Brisbane. We are focused on results. We provide expert and experienced advice to represent you at this important time. Contact us if you want to learn more about our services in Queensland. We service Brisbane and surrounding areas, including Ipswich, Redlands, Logan, Redcliffe, and Caboolture. Call 07 3229 4459 or email us.
Choosing the Best Brisbane Criminal Law Firm
The result of a criminal offence can impact you for years to come. When choosing a criminal lawyer in Brisbane to advocate for you, it is important to know what to look for.
Our Criminal Law Experience is Key
Aitken Whyte Lawyers Brisbane appear daily in Courts across South East Queensland. We know from experience how best to present your case to achieve results. Our Principal, Robert Aitken, has over 25 years' experience.
Robert and our dedicated Brisbane criminal lawyers apply this experience to every case.
We Are Focused on Results
We will be aggressive in our defence of you before police and before the Court. Our focus is to achieve the best outcome for you, and we will fight to do so.
Customer Service Based Approach
We understand your life extends beyond this offence. Our expertise extends over an expansive area of laws. This means our team can take a comprehensive approach to your matter and are here to help, whatever you need. Our experience and focus inform our approach.
Aitken Whyte Lawyers are your choice for criminal and traffic lawyers in Brisbane.
"Excellent lawyer who has gone above and beyond expectations. 5 stars"

Grace
"You are my pick for lawyers if I need one again. You exceeded my expectations and I appreciate your guidance. Thank you."

Tyler
How Can A Criminal Lawyer Represent Me?
Before engaging a Brisbane criminal lawyer, know what legal representation involves. Our Brisbane criminal lawyers will:
Provide legal advice on your prospects and options. We will tell you about your prospects to defend a charge, plead guilty, or negotiate a charge to a lesser offence.
Keep you updated as your matter progresses. We will remind you of the upcoming Court dates and deadlines so that there is less you need to worry about.
Attend Court "mentions" leading up to your sentence or trial on your behalf. Your matter may have many mentions. We will appear to prevent you from needing to take time off work and minimise the disruption to you.
Inform you of everything you need to do to prepare. We will tell you the actions you can take which the Court will look on with favour. We will also provide templates to seek references and referrals to relevant courses.
Correspond with police and negotiate with police prosecution on your behalf.
Advocate in Court on your behalf.
Our Brisbane criminal lawyers are passionate about justice. They go beyond the job to meet the needs of our clients. Our team, as well as the other experts we work with, uphold our reputation as trusted lawyers in Brisbane.
Your lawyer will be at the forefront of your defence team. We will recommend experts we partner with to achieve the best result. We work with barristers, specialised consultants, and health care professionals to support you.
When Should You Hire a Brisbane Criminal Lawyer?
When Facing Court or Police Investigation
A Brisbane criminal lawyer's expertise will benefit any person accused of an offence. From a minor drug or traffic offence to a serious driving or violence offence, we can help. If you are nervous about speaking in Court, you should consider obtaining representation. We will provide you with greater certainty about the process and help you to know how to prepare.
Our Brisbane criminal lawyers can assist you with:
Possession of dangerous drugs;
Production of dangerous drugs;
Supplying dangerous drugs; or
Trafficking dangerous drugs.
Drink driving or drug driving (DUI);
Disqualified driving;
Dangerous driving; and
Evade police.
Stealing from an employer; and
Commonwealth offences such as Centrelink fraud.
Assault Charges, including:
Common assault;
Assault occasioning bodily harm (AOBH);
Serious assault;
Grievous bodily harm (GBH);
Torture; and
Wounding.
Sex Crime Offences, including:
Rape;
Sexual assault; and
Offences against children, such as:
When Applying for Bail
If a loved one, charged with a criminal offence, is in custody, your priority is likely applying for bail.
You will often only have one opportunity to apply for bail in the Magistrates Court. If unsuccessful, you may then have to make a Supreme Court bail application.
It is important to engage a leading criminal law firm to have the best chance of the Court granting bail. We understand the urgency of such applications.
We will prepare and appear on a Magistrates Court or Supreme Court bail application for a fixed fee. We aim to minimise delay and provide the highest chance of a successful application.
Schedule an Appointment with Our Brisbane Criminal Lawyers
To speak to one of our Brisbane lawyers today:
Call us on 07 3229 4459, or email us at enquiries@awbrisbanelawyers.com.au;
If available, a criminal defence lawyer will discuss your situation and options. Otherwise, if we are currently in Court, we will organise a convenient time to get in touch. Your discussion is confidential and obligation-free.
We will send you a detailed email setting out the next steps, including:
Your options;
The information we will need from you; and
An estimate of our fees if you would like to go ahead with representation.
Aitken Whyte Lawyers Brisbane can assist with all criminal law matters.
Call Aitken Whyte Lawyers Brisbane. We are focused on results. We provide expert and experienced advice to represent you at this important time.
Contact us if you want to learn more about our services in Queensland. We service Brisbane and surrounding areas, including Ipswich, Redlands, Logan, Redcliffe, and Caboolture. Call 07 3229 4459 or email us.
Office Locations and Contact Details
Call Aitken Whyte Lawyers for solutions and results, for expert and experienced advice to represent you at this important time or, if you want to learn more about our services in Queensland. For Brisbane and surrounding areas including Ipswich, Redlands, Logan, Redcliffe and Caboolture call
07 3229 4459
or
email us
.
Office Location and Contact Details
Brisbane
Aitken Whyte Lawyers Brisbane
2/414 Upper Roma Street
Brisbane QLD 4000
Ph: 07 3229 4459
Fax: +617 3211 9311
E:
enquiries@awbrisbanelawyers.com.au